Did you make any resolutions at the beginning of the year? If so, did you have trouble sticking to them? According to research , 88% of New Year's resolutions fail in the first six months, and most people don't understand why. The problem isn't that they set impossible goals — more than half of all resolutions are weight-related — but that they don't take into account how our brains work when it comes to changing habits . In this article, we'll help you develop new habits with three key steps and ten tips.
1) Wake up earlier
If you have trouble waking up in the morning, try waking up an hour earlier than usual. This will allow you to set your alarm for an hour earlier and gradually become used to the new time. You can also change your sleep cycle by going to bed and getting up at different times of the day so that it becomes easier for you to get out of bed when it's time.
2) Make your bed
Making your bed can feel like an unnecessary chore. But actually, it's one of the easiest and most impactful things you can do in the morning—and it only takes 60 seconds. One study found that people who made their beds had more energy, were more successful at work, and slept better at night. Also, if you're someone who struggles with anxiety or depression, making your bed in the morning might be just what you need to combat those feelings.
3) Eat breakfast
Start small. Make your first goal to eat one healthy breakfast per week, then add another goal every few weeks. This way you can get used to the idea of eating breakfast without taking on too much at once.
Schedule it in advance. If you know ahead of time that you're going to be busy all morning and won't have time for breakfast, pack something up the night before or set an alarm so you don't forget!
Think outside the cereal box.
4) Drink water
We know, it's not as sexy as quitting sugar or cutting out carbs. But drinking more water is one of the most important and easiest habits you can develop. You don't have to drink 8 glasses per day, but make sure you're getting at least 2 liters in your system each day. You'll be surprised how much better you feel when you do this!
5) Take a walk
The best way to get started with any new healthy habit is to start small and make it something you can actually stick with. Walking is the perfect example of this because it's easy on your joints and muscles, it doesn't require any equipment or special skills, and you can do it anywhere – even while talking on the phone. So what are you waiting for? Go take that walk!
6) Stretch
Be realistic about your goals. If you're not willing to commit for the long term, it's probably best not to start at all.
Write down what you want and what you need. Make it as specific as possible, but don't forget things like enough sleep and time with friends.
Come up with a plan of action: What are some things I can do right now? What are some things I need to do later?
7) Eat healthy snacks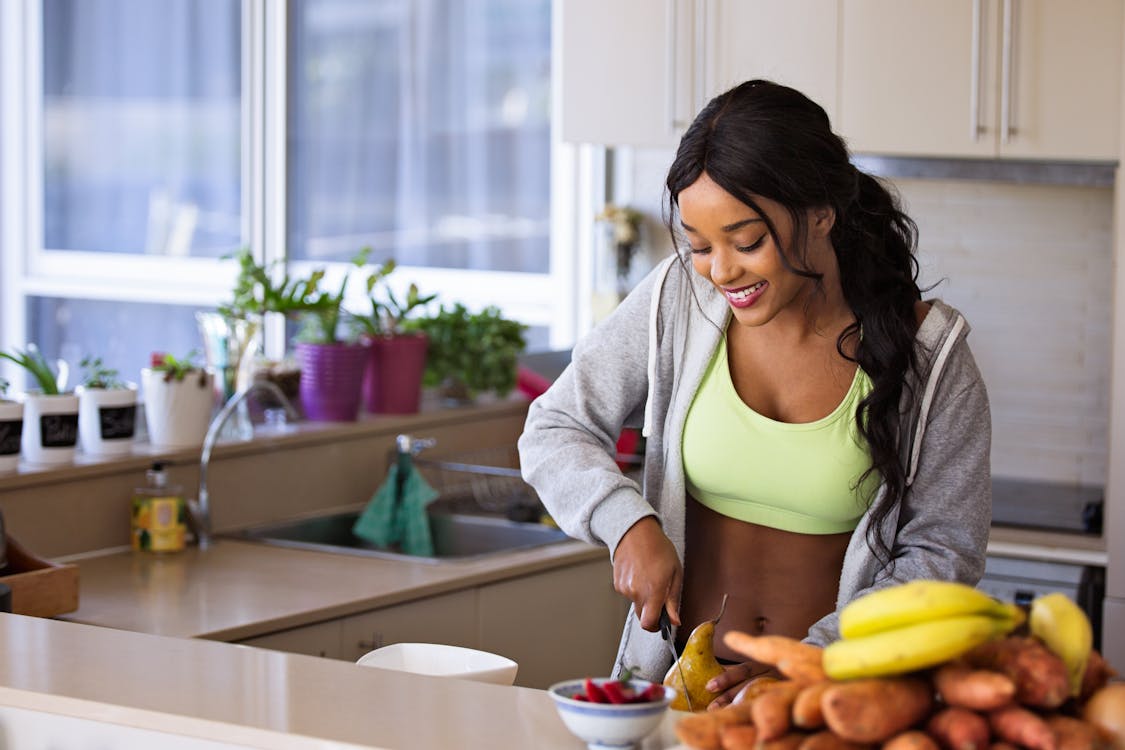 Snacking is one of the most challenging aspects of developing new healthy habits. But with some creative thinking, you can find healthy snacks that suit your taste and your lifestyle. Stock up on fresh fruit, whole grain crackers or granola bars, and low-sugar protein shakes. Keep these in easy-to-reach places so they're always at hand when hunger strikes. Be present: When we're focused on doing something else—whether it be scrolling through social media feeds or watching TV—we don't make mindful decisions about what we eat.
8) Cut out caffeine
Caffeine is one of the most commonly used stimulants in the world. In fact, according to The National Coffee Association, nearly 80 percent of adults in the United States drink coffee every day. Caffeine can be found in all sorts of products including soda, tea, and chocolate bars. This is often because caffeine gives us an energy boost that helps us focus on tasks at hand, but too much caffeine can cause you to feel jittery and restless.
9) Get enough sleep
One of the easiest things you can do for your body is get enough sleep. It's hard to stick with healthy habits when you're tired, so make sure you get at least seven hours of sleep each night. It will be easier to keep up with your new habit if it doesn't require any additional effort on your part.
When you have more energy during the day, it's much easier to stay on track and accomplish what you want out of life.
A good idea is getting an alarm clock that wakes you up gradually instead of jarring you awake all at once.
10) meditate
Meditating is good for you because it helps with stress, anxiety, and depression. To start meditating, sit in a comfortable position with your back straight. Close your eyes and focus on your breath or an object in front of you.